Author interviews were conducted by student interns of the Truman State University Press.
Lori Horvitz, November 2018
Michael Miller, November 2015
Laura Bylenok, March 2015
A Conversation with Lori Horvitz, author of The Girls of Usually
The Open Canon Book Club's December selection
An interview by Aderinsola Adesida and Jenna Faulkner
We were excited to learn that Lori's book The Girls of Usually was the December selection for The Open Canon Book Club. Published in 2015, The Girls of Usually was the Gold Medal Winner for the 2016 IPPY Book Award in Autobiography/Memoir II and the 2015 USA Best Book Award winner in Gay & Lesbian Nonfiction. It was also the Bronze winner for Foreword Reviews' 2015 INDIEFAB Book of the Year Award in Autobiography & Memoir (Adult Nonfiction) and a finalist for the Saints & Sinners Emerging Writer Award; as well as an honorable mention in the 2015 Rainbow Awards.
In a recent interview, Lori discusses writing an honest memoir, the lawlessness of memory, and the magic of everyday life
What made you decide to write The Girls of Usually? How did you begin to work on it?
I didn't set out to write a book—I started writing essays, and one led to the next. The first essay I wrote was "The Last Days of Disco Donut." Before that time I wrote short fiction and poetry. I started to feel more at home with the personal essay but used the narrative techniques of fiction. I continued to write essays about family, love, travels, and by default, similar themes emerged. Eventually, I looked at the collection as parts of a greater whole.
Was it dif
ficult to write and publish such an honest memoir? What was the hardest part of writing The Girls of Usually?
One of the toughest parts was writing about my mother, killed in a car accident when I was twenty-five. I had been backpacking in Europe (before cell phones and email) and my family couldn't find me. I didn't learn of her death until the day of the funeral. A number of my essays lead back to my mother, whom I never really knew. She worked full-time, took care of four kids, and was emotionally distant. Through my writing, I started to make sense of her, and work through my grief. Another challenging aspect of writing these essays—my decision-making process when it came to romantic relationships. I entered into prickly situations full of hope and blind faith more often than I'd like to admit. In the process of writing about these romances, I began to understand my choices and find compassion for myself. In regards to publishing such an honest memoir—once it came out, I was able to distance myself from the book; it's a piece of me, part of my history. For all the information in the book, there's plenty that's not there.
Your travels around the world are a particularly fascinating part of the memoir. Why did you start traveling and how would you say that has changed your perspective in life?
While growing up in suburbia, I was the shy girl who sat in back of the class and never said a word. I felt stuck. Yet I always sensed a fire inside of me, a fire to explore, not only on a physical level but also to break out of my identity as shy loner girl. By hitting the road, I could recontextualize myself, challenge myself in ways I never thought possible. I could take risks, hop on and off trains, discover new countries and cultures. Forced to start up conversations with strangers—it could get lonely on the road—I became more confident, more curious, more open. Through my travels, I discovered fascinating parts of the world, and in the process, discovered and fanned the flames of that fire within myself. Before traveling, I considered myself a visual artist—that's what I studied in college—but without access to a darkroom and photo equipment, I started to journal and write poetry. I could honestly say that my travels helped me transform from the shy girl in back of the classroom to the college professor in front.
How has your mother impacted your writing, especially with The Girls of Usually?
Often memories of my mother come back to haunt me, and she occasionally visits in my dreams. I'm now the age of my mother when she was killed. I don't think I was ready to write about her, in any deep way, until fifteen or twenty years after her passing. In my first draft of the essay, "The Weight of Stuff," my writing was full of anger. Why couldn't she be nurturing and take an interest in me or my art? I focused on how she showed more interest in the family poodle than in her four children. But through many drafts of the essay, my anger transformed into compassion. I started to understand she did the best she could, given her circumstances. She had gone to art school but gave up art when she got married, had four kids in five years, and worked full time as a elementary school teacher. She probably suffered from depression; she hoarded junk, spent a lot of time in front of the television and at the shopping mall. Still, she loved traveling and exploring new places, just as I do. And despite her emotional distance in the house, she had a lot of friends and loved organizing parties, as I do too. It's also fair to say that I'm constantly coming to terms, over and over, with the relationship I had with my mother, which feeds, most likely on an unconscious level, into some of the choices I've made when it comes to my own romantic relationships.
How did you navigate the "lawlessness to memory," as you called it in your acknowledgments for The Girls of Usually, while writing this memoir?
As we move through our lives, we constantly recreate and recontextualize ourselves; thus, it's impossible not to reshape and revise what and how we remember. Certain memories might rise to the top while others disappear. For example, a painful moment that took place yesterday might be seen as a hilarious moment five years from now. We don't have an external hard drive to contain memory—it shifts and revises itself moment to moment. When writing a personal essay, we have to reconstruct scenes from memory, recreate dialogue as best as we remember. Before sitting down to write, I'll look at old photos, speak with friends or family connected to the story, and freewrite to see if I could crack open the memory. By the time I figure out what I want to say and why I felt the need to say it, my hope is that the essence of the story, the heart of the truth, is conveyed in the most honest way possible. And in that truth, in that deeper meaning, my goal is to connect with the reader, to present a universal truth, whether it be, for example, about looking at the world in a new way through loss, or finding compassion for a friend or family member. I tell students in my creative nonfiction workshop to wait at least a year before writing about a dramatic event; otherwise they won't get the clarity they need to make sense of it. Too many raw emotions will muddle their perspective. The longest story in The Girls of Usually is about my connection with a woman I met on the Trans-Siberian Railway when I was 23. Not until twenty years later could I see the story from a clearer perspective, after we both met and talked about what had happened between us. Time and time again I had attempted to write the story, but it never felt right—my memory got stuck in a place of resentment and shame, of playing the victim, when all the while, I realized, I was complicit.
Magic is a fairly important theme in The Girls of Usually. After reading your book, how do you want readers to think about magic in their day to day lives?
If we look at magic as experiencing a sense of awe and delight deriving from an unexplained source, it occurs around us, all the time. But we have to be open to it—when we connect to natural beauty, or music, or an animal, or when falling in love. There is magic in connection, even in a friendly conversation with a stranger on the elevator, when we experience a mysterious flash of giddiness. At sixteen, I zipped down California's Highway One on my bicycle. Awed and mesmerized by the the Pacific Coast's natural beauty, I cried, laughed, and shouted with joy; at times, this is how children react to seeing a magic trick. When you're open to magic, you're open to possibility, you have hope.
Michael Miller, November 2015
The War In Words: An Interview with Michael Miller, author of The Different War
by Alex Reiser and Abbey Northcutt
Michael Miller, author of  The Different War, a finalist in the 2014 T. S. Eliot Prize for Poetry, compares the lives of soldiers from Afghanistan and Iraq with soldiers in the Vietnam conflict. An award-winning poet and a veteran himself, Miller viscerally writes about the experiences of soldiers both in combat and returning home. Miller was gracious enough to share his insights and thoughts with us and describe his experiences in his own words.
What first drew you to poetry? What was your inspiration?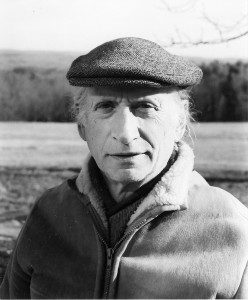 Words drew me to poetry, the words I read in Treasure Island, Alice In Wonderland, The Call Of The Wild, and other books of childhood. The words led me to write descriptions, dialogues, and my first poem when I was eighteen. For me, it all goes back to the words, the flow and rhythms of language, the inspiration it provided. When I read Dylan Thomas I was swept up by poems such as "Fern Hill," "Poem on his Birthday;" then Hart Crane's "Voyages" and "My Grandmother's Love Letters," and Richard Wilbur's "The Beautiful Changes" and "For C." Those poets were my strongest inspiration. Language was the first part of my inspiration, the second was a passionate feeling about a subject, an event, a person, a place.
How did your time in the military affect you as a poet? What about your interaction with other soldiers?
My time in the peacetime Marine Corps from 1958 to 1962 did not affect me as a poet, but like any institution it affected me as a young man—I enlisted at eighteen. What it did do was allow me to read whatever I was drawn to when I made time for it; there was often a base chapel that was open through the night and I found the silence and privacy I needed there. Wherever I was stationed—South Carolina, North Carolina, Okinawa, the Mojave Desert—there was always a library on base. The library at Camp Butler on Okinawa was in a Quonset hut. There I chanced upon Sartre who led to Camus and DeBeauvoir. I was in the perfect place to read Michener's Tales of the South Pacific and Sayonara when I was on leave in Hawaii, Japan, and Hong Kong. Once again it was all sorts of books that kept me close to writing. There was also the discipline of military life, the organizing of free time when I had some.
My relationships with fellow Marines were, for the most part, good. Although there was a military draft at that time, no one was drafted into the Marine Corps, you had to enlist, which meant everyone wanted to be there. I knew men who had never worn shoes, others who went to Yale. There was always someone who had an interest in reading and talking about what we read. I had a friend who was reading Plato's dialogues so I read them and we discussed them in the chapel. One night the priest came in and found us there and suggested we find another place because someone might get the wrong idea. Living in close quarters made everyone respectful of each other's space. Men chose their close comrades—it was a special kinship in a special time of young manhood without women. Socrates advocated this stage in a man's life. And then there were the books and books! I learned how to write by reading.
What was it about the war in Vietnam and the wars in Afghanistan and Iraq that made you want to compare them?
The sacrifices of young men who were led to believe they were fighting for a just cause has tremendous resonance. Those men who went to Vietnam, and those who fought in Afghanistan and Iraq, if they survived, suffered from similar effects of war. The technology of those wars was different but they might have been the same war. With few exceptions, war is one form of insanity, not to mention the costly mistakes made by generals in the rear. One thing leads to another and it's not always for the best. Would the Middle East be in its present state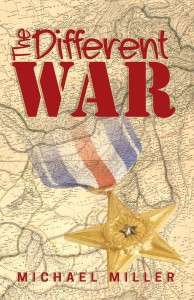 if we had not invaded Iraq? Would there be ISIS if some American troops had remained in Iraq?
Are the people in your poems based on people you've met?
No, the people in the poems are not based on people I've met. I've been around military people since l945 when my uncles came back from World War Two, and then from my own service and veterans I became friendly with. All of this was assimilated, quite unconsciously, and became a part of the well I draw from to write. I've always found it limiting to write from my own experience and found that the truth of imagination had a greater reach for creating a poem. There's a mystery about writing poetry and I've always trusted it and let it lead me. It's not always about what I'm trying to say but about what the poem wants to say.
In your poem "Missing," you write powerfully from the perspective of a woman who has lost her arm. What kind of mindset did you have to focus on to write from a woman's viewpoint?
I wasn't thinking of a woman's viewpoint in "Missing." I had an idea for a poem, an opening sentence, and then I followed the language. Words lead to words, images to images, rhythms to rhythms. Once a subject appears in my thoughts, and it can be at any time, in any place, it's a matter of—in this case a woman losing her arm—of developing it. I always ask as many questions as I can—how did she lose it, what will be the effects? The subject is the skeleton which has to be given flesh, blood, clothes, a sense of place, and by doing this with specifics you can evoke feelings. You may not feel them but because of what you're writing about the reader might. I try to find subject matter that matters and then fulfill it, honor it, be true to it. These short poems about the effects of war were all long poems—by condensing you create depth, intensity. Language is the key, its the clay you mold through craft. Everyone who writes has to find the way that works best for them. My drafts, usually ten or more, evolve from the previous ones. I know poets who will think about a poem for three months, then write it in one draft, others develop their poems in workshops. Accurate editorial advice can be the final word on a poem. I was fortunate to have Jim Barnes read an earlier version of The Different War. He cut poems, deleted lines, changed others, and I listened because he's a fine poet and editor. I really don't know of any poets who can do it themselves unless they're Shakespeare.
 How do you think veterans would respond to these poems? What about a civilian?
I would hope that veterans and civilians will be moved by the poems. My main concern is trying to write good poems that I feel a necessity to write. It's always a pleasure when someone responds positively to my work and I learn about it. It makes me smile the way a warm piece of apple pie does when it's placed before me.
What did you most want readers to take away from your book?
Reading poetry, like anything else, is a very subjective matter, so I have to respect the readers and not have any preconceived ideas of what I want them to take away from my poems. I hope my thoughts about war are in the poems, as are other things that I may not have intended. Poems have a life of their own, as does the process of making them. I'm just grateful for the readers that may find my book in their hands.
And I want to thank you both for asking important questions that I have never asked myself. Your questions and my answers made me aware of what was beneath the surface in my efforts to write. Now that knowledge will slip back into my unconscious and will serve me as I begin new poems. One of the things I've learned is that writing is a continual process and we never stop learning and growing if we keep on writing. The key is to be open to everything—ideas, feelings, advice. Young dogs and old dogs can learn new tricks.
Laura Bylenok, March 2015
The Force of Words: An Interview with Laura Bylenok, Winner of the T. S. Eliot Prize
By Allison Bearly and Hannah Brockhaus
Warp by Laura Bylenok is the winner of the 2015 T. S. Eliot Prize for Poetry, awarded annually by the Tr

uman State University Press to the best unpublished book-length collection of poetry. This year's judge, Arthur Sze—most recently author of Compass Rose—called Warp "a distinguished book of poems that combines imaginative verve with longing to create a rich tapestry across space and time." See the rest of Dr. Sze's comments on Warp.
Bylenok talked with us about Warp, providing insight into her creative process and award-winning collection.
What first drew you to the word warp? All poets have an attention to word choice, but yours is particularly evident, and shows a poignant consciousness of the etymology and different definitions of the word. Do you have a background in linguistics or the sciences that may have prompted this approach?
I came across warp by happy accident. I recall I was sifting through the Oxford English Dictionary one afternoon—something I love to do, to start with a word and trace out a net of etymologies—to see how I might flex the meaning in an image of the near-incandescent effect of glacial silt discoloring a lake in the poem "Vessel." But there, in the entry for the verb warp, I found 54 definitions, a few familiar and many more absolutely startling: ones such as "To lay eggs" or "To trample underfoot" or "Of wind: to rise up." I found them irresistible because of their strangeness and because of how many of them already contained and suggested scene, tension, and movement. I couldn't have invented a more compelling interplay of themes: trajectory, impact, distortion, slow accumulation, loss and transformation, reproduction.
The last one—reproduction—is perhaps the most unexpected and the most consequential for my work. In particular, the definition "Of bees: to swarm," allowed me to visualize reproduction as an act of simultaneous self-splitting and self-preservation, of creation and destruction. This is quite literal: when a hive swarms, which is its method of reproduction, one part splits off, leaving behind the old queen and establishing a new colony with a newly fertilized queen. This splitting happens in our human bodies, as well, with our DNA during meiosis to create the sperm or egg. The gift of warp was that it allowed me to imagine DNA as only one kind of strand on a much larger loom—of identity, of history, of time, of language.
And of course, this brings me to the second part of your question. My first dream was not poetry but genetics. These two are not, I believe, incompatible. I can't claim a true background in the sciences, but I did study molecular biology as an undergraduate, and for several years I did research in a medical genetics lab. That experience imprinted in me the spirit of scientific inquiry, which is not so different from poetic inquiry. Both share a necessity for imaginative leaps and for searching beneath the visible surface of experience to access a deeper, more hidden reality.
Did you find the quote for your epigraph ("what is a word but wind? … a puff of wind, a word, may warp her") in the OED as well, or somewhere else? How do you see it resonate with the collection as a whole?
The quote itself was not in the OED, though the entry for warp does reference several other passages from the Ancrene Wisse, the text from which the epigraph is taken. So in a way, the OED did lead me to the epigraph, because I started reading the Ancrene Wisse with an eye to how warp was used in Middle English.
The passage resonates in two ways. First, it unites breath and language with wind, so the natural world becomes a vehicle for the force of poetry. Second, it bestows power on language: language has the power to shape a person and the power to break her. I take seriously Ludwig Wittgenstein's notion that "the limits of my language mean the limits of my world," and here not only are we cast by language, with this passage we are warped—distorted, thrown down, even put to death—by it.
I should mention I have taken a small liberty with the translation in the second part of the passage: "a puff of wind, a word, may warp her." The original Middle English "warpen" has been translated into modern English variously as "fell," "throw," and "cast down"—which makes sense because those meanings of warp are now obsolete. However, I wanted to restore the plurality of meanings that warp contained.
You play with form quite a bit in this collection, not sticking to any one in particular throughout the work. When you set out to write a poem, do you do so with a particular form in mind or does the form come out naturally as you're writing?
I almost never have a specific form in mind before I begin a poem. Form often comes, for me, from the first line, or from a muscular phrase that from its inception suggests or demands an echo in rhythm or in rhyme. That said, I try to resist the deterministic impulse of inherited form, to break away from the expectation and closure that may seem to be predetermined by a given rhythm or structure. I'm deeply interested, too, in idiosyncratic rhythms and shapes, and much—most—of the book depends on these.
I love that you say "play," because there is delight in the word and in the act. I delight in the sheer variety of rhythms available in the English language: hypnotic, insistent, incantatory, fragmented, syncopated. Some of the most delightful iambic lines are not iambic at all, and it is their breaking away from the lull of a regular rhythm that thrills me. Whether within (or against) inherited form or not, sonic play becomes a kind of self-perpetuating engine on the tongue and in the mind.
How do you approach revision? How do you decide when a poem is finished?
That's a difficult question, I believe, for many poets. In revision I allow full range and departure from any formal or other constraints I might have imposed on a poem. I read a poem many times out loud. I'm an incurable tinkerer, and I will return to poems, sometimes years later. I may keep only a phrase and rewrite the rest, or I may fiddle over a single line break. Calling a poem finished is perhaps as simple as letting go of the impulse to control if or how it will live on in the world. But in practice, when I read a poem out loud and feel satisfied in my blood with the music of the piece—when I no longer feel the desire to tinker—that's when I know it's done.
What poets or writers do you read? Are there any you have found particularly influential on your own poetry or on Warp in particular?
For poetry, Gerard Manley Hopkins holds the place of first love—for his wild music, his sprung rhythm, his consonants, but also for his metaphysics, and for his anxiety about utterance and inscription. There are many poets I return to continually. To Elizabeth Bishop, for her calm. To Marianne Moore, for her meticulous eye. To Federico García Lorca, for duende. More recently, I've been startled awake by Marina Tsvetaeva, especially Jean Valentine's and Ilya Kaminsky's translations of her poems in Dark Elderberry Branch. Her work is elusive, irresistible, radically lyrical in her conception of the poem as "a created and instantly destroyed world."
For prose, I can't and don't want to escape the gravity well of Jorge Luis Borges's fiction, and I share his preoccupations with infinities, labyrinths, and paradox. During the period I was writing many of the poems for Warp, I became interested in quantum physics and began reading essays by Niels Bohr, Werner Heisenberg, J. Robert Oppenheimer. At the same time, I was reading a cross section of theoretical and historical texts concerned with the perception of time, including Henri Bergson, Bertrand Russell, and Maurice Merleau-Ponty, alongside mystical texts by Simone Weil, Teresa de Ávila, and Julian of Norwich. Each of these inflected the poems and will continue to inflect my investigations (through reading, through writing) into both the failures and the pleasures and possibilities of language.
About the author:  Laura Bylenok is currently pursuing her PhD in Literature and Creative Writing from the University of Utah, where she is also a new media editor for Quarterly West. Her poems have appeared in North American Review and Guernica, among other journals, and her chapbook, a/0, was published by DIAGRAM/New Michigan Press in 2014.
Warp will be released from the Truman State University Press in September 2015.